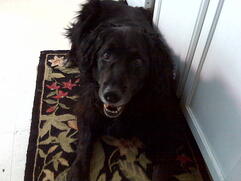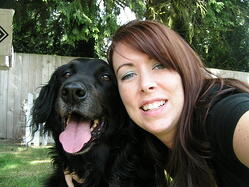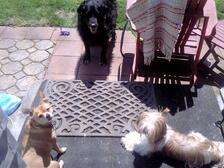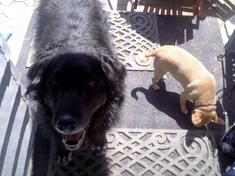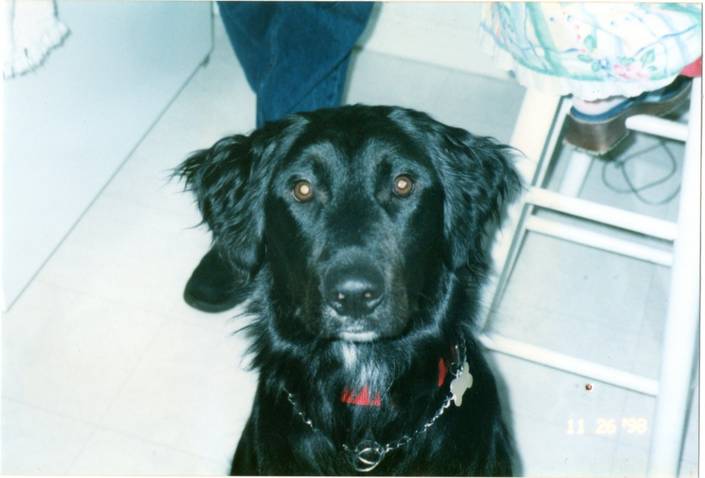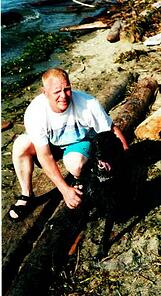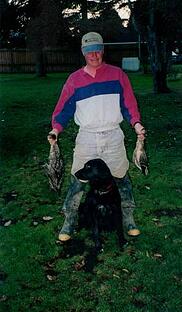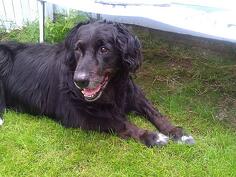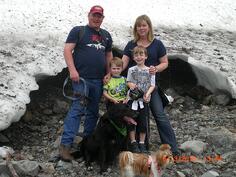 Buddy's Life…
My daughter and I first saw Buddy when he was at a local pet store; we thought he was so cute we had to have him. So we brought him home to surprise my husband even though he wasn't ready for a dog. Once he saw Buddy he fell in love with him.
We took a lot of time training Buddy and he learned really fast. My husband started taking Buddy hunting with him and fishing. Buddy loved going to the beach because he loved to swim. He would fetch his water toys and swim with the waves.
He always loved going places with us; we would take him hiking on trails and up to the Ice Caves which he loved. We took him twice on a road trip back east and he loved it because he was with us.
Buddy loved to follow us around the house just so he didn't miss out on anything. He loved to go to the school down the street to play his favorite game of "Fetch". He also got really good on the playground slide. The kids always wanted him to do it again and again!
We will miss Buddy's loud bark. He always had a different bark for strangers and people he knew. The loud low pitch bark was for the strangers and the high pitch bark was for the people he knew.
His favorite places to hang out in the house was the kitchen just in case he could get some of what was for dinner and in front of the living room window so he could see who was coming over or walking down the sidewalk.
It is so empty around the house without our Bud Bud, we will miss hearing him bark his happy bark as we came home. Our little Shih tzu Chloe is also missing Buddy they were good friends.
We miss you so much Buddy…we can't believe you're gone.
We will always remember you and love you.
Rest in peace sweet Buddy dog.
11/06/1997---09/14/2012